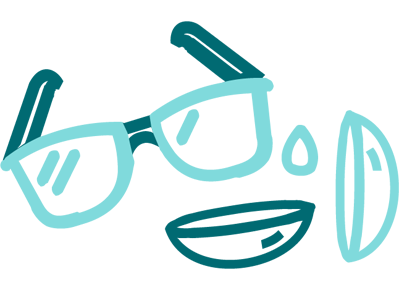 Visionary Eyecare offers glasses and contact lens prescriptions as well as purchases. We have an onsite eyeglass finishing lab. Our lab allows standard single vision prescriptions to be done in-house without needing to ship them to our outside lab!
Standard Contact Lens Evaluation: $40
Toric Contact Lens Evaluation: $60
Multifocal or Gas Permeable Contact Lens Evaluation: $80
These costs are a yearly fee for any contact lens wearer to evaluate the prescription and fit of the contact lens as well as the corneal integrity.
Contact us to schedule your evaluation!