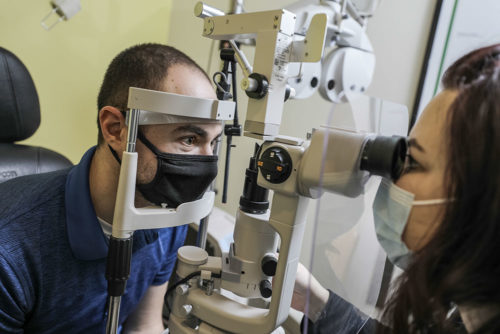 Visionary Eyecare is committed to giving you an unforgettable experience each time you walk through the door. Our goal is to deliver high-quality, personalized care to you and your family as we help you achieve clear vision and healthy eyes. We know you are very busy and want to respect your time, so we have included these forms and resources to help save you time.
Scheduling
Schedule your next appointment online.
Health History
Have an upcoming appointment? Fill out your health history online to save time at your visit. If you are a current patient, please call or text the office at 715-514-1289 for your online portal account, and our team will get you set up.
Complete Eye Health Exam
Please download and complete the Eye Health Check Consent Form if you will be receiving a complete eye health check at your next appointment. This includes Optomap Retinal Screening or Dilation of your eyes.